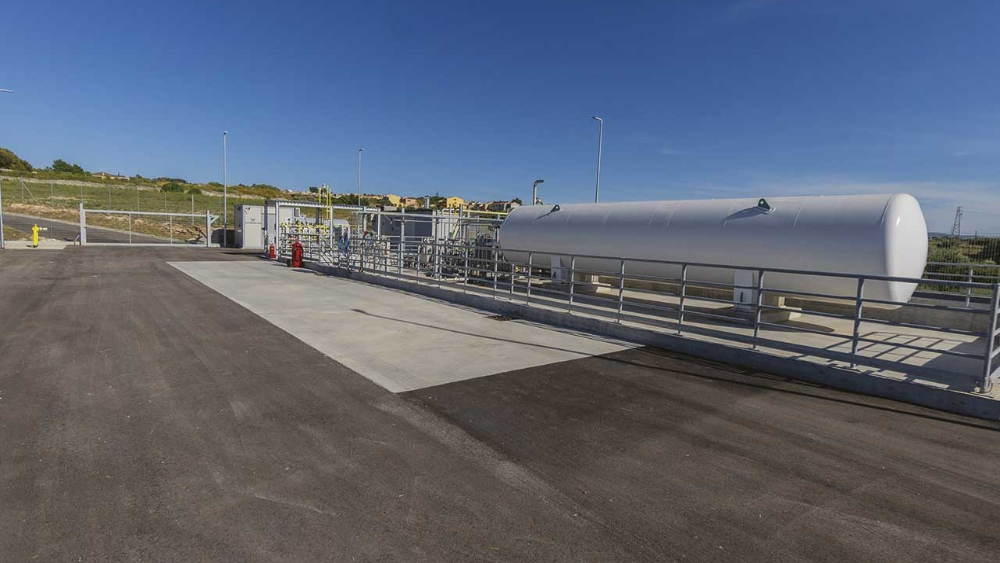 In the first four months of 2022, over one million cubic meters of natural gas was distributed to households, businesses and production companies in Sardinia, an island where methane was not available until two years ago. This was announced by Medea, the Italgas Group company that handles distribution in Sardinian municipalities thanks to the LNG infrastructure supplied above all by tankers filled daily at the Higas coastal depot (Avenir Group) in the port of Santa Giusta – Oristano.
The Sardinian natural gas market continues to grow thanks to the 1,400 kilometers of digitized gas distribution networks, in addition to 59 cryogenic LNG deposits, built starting from mid-2020. Since last January, another 11 satellite LNG deposits connected to the local networks, compared to the 48 surveyed by MBS Consulting in the Small Scale LNG Watch annual report at the end of 2021, serving 58 municipalities on the same date.
"In these four years of great commitment – said the Chief Executive Officer of Medea, Francesca Zanninotti – we have preferred to let the numbers speak. And these numbers, once again, outline the historical turning point that the Italgas Group, through Medea, has given to the energy development of Sardinia.
"Today the island has state-of-the-art infrastructures ready to accommodate renewable gases such as biomethane and hydrogen, and a supply system based on LNG, more flexible than gas via pipeline and whose contribution to consumption is expected to expand rapidly. also for the rest of the country ". In the photo, a satellite LNG depot in a newly methanized Sardinian municipality.
Source: Italgas