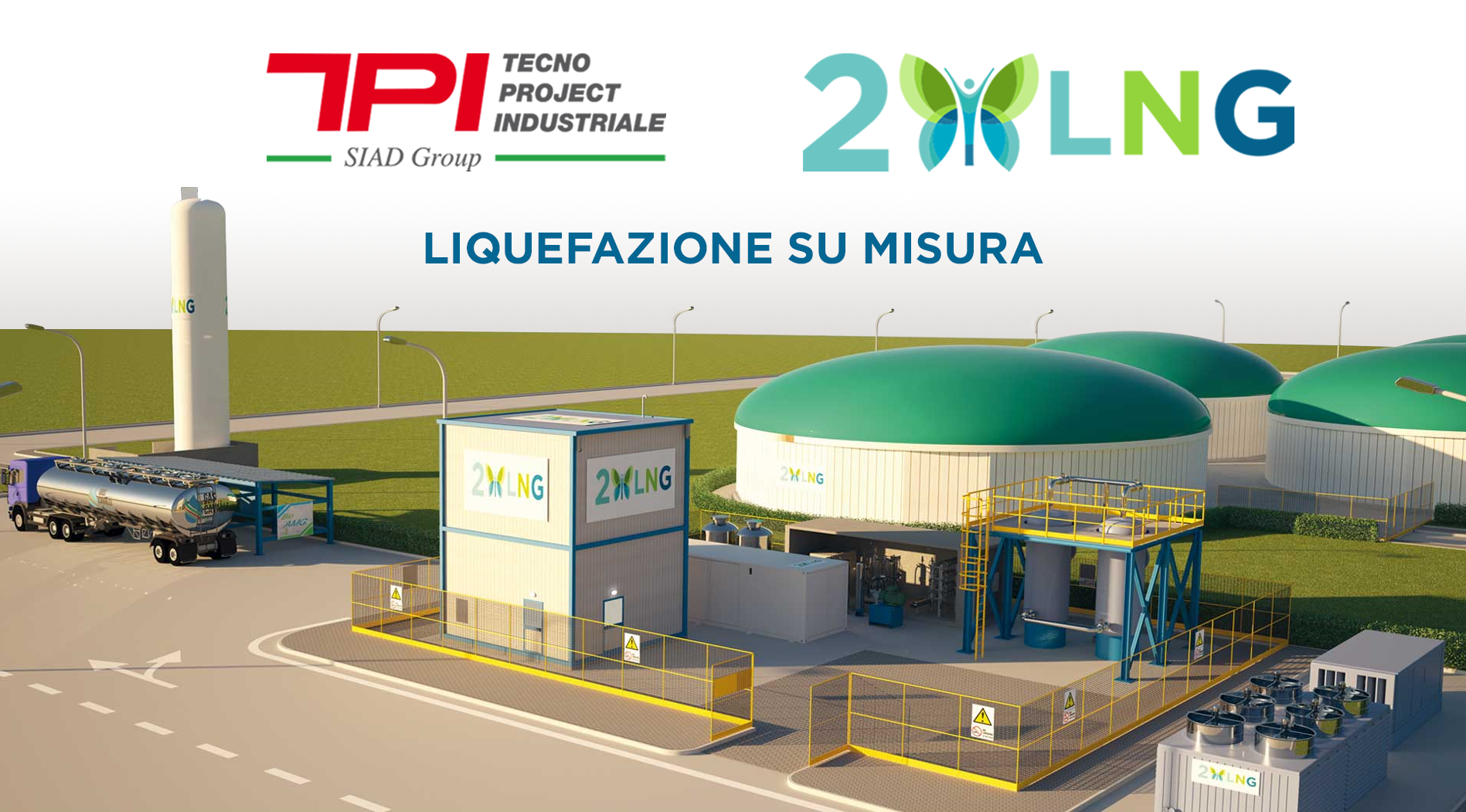 Last month Tecno Project Industriale Srl, a company of the SIAD Group, leader in the construction of Biogas Upgrading plants, acquired a significant stake in 2LNG, a company of the HOLDIM group specialized in the construction of methane liquefaction plants, strengthening its partnership and expanding the offer in the Biogas treatment chain.
2LNG is able to cover all needs, from biogas production to distribution and final use: turnkey solutions, including utilities and cogeneration, with full service for the entire plant. The heart of the offer are the LNGPOCKET liquefaction systems, without the need for external fluids, completely automated and remotely manageable, with a compact and modular design, repositionable.
"With this agreement we have consolidated the partnership with 2LNG making it structural. Together we will be able to offer the market an integrated and cutting-edge product and to further develop our business both in Italy and abroad " commented Giovanni Pavesi, CEO of Tecno Project Industriale S.r.l.
For its part, Giovanni Deregibus, President of 2LNG and of the Holdim Group, stated: "Encouraged by the excellent collaboration relationships already in place, we have long been confident that we will be able to welcome in a more concrete way such a well-prepared technological partner within our family. We look with even more confidence to the challenges of the future ".
Source: SIAD