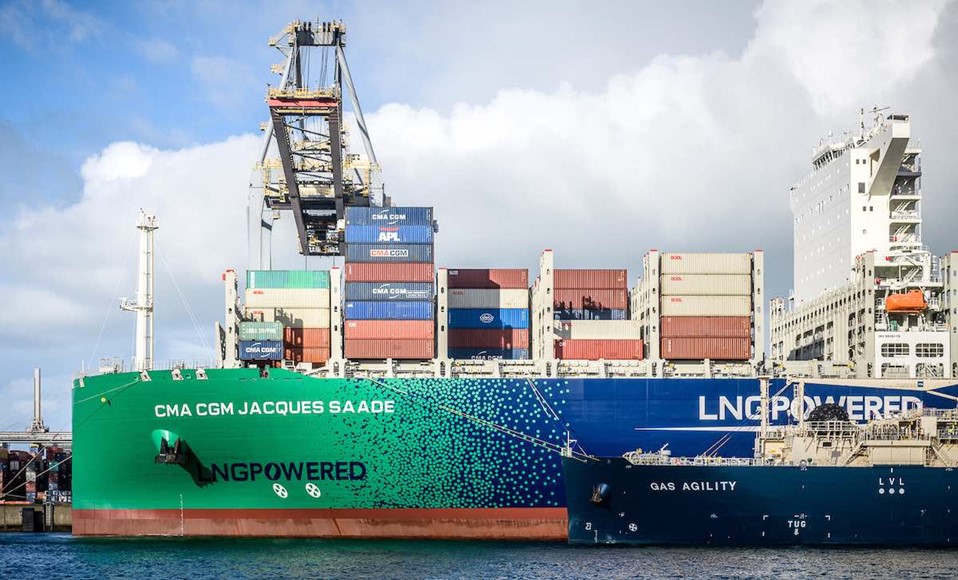 The CMA CGM Group, world leader in shipping and logistics, and ENGIE, a global player in the field of renewable energy and energy solutions, have decided to extend the strategic collaboration already in place for the production of bioGNL for navigation, also to the development of a synthetic methane production and distribution industry.
CMA CGM will have the opportunity to invest, also through multi-year purchase commitments, in the activities that ENGIE is already carrying out on industrial projects for the production of synthetic methane that will exploit various technologies, such as pyrogasification or methanation using green hydrogen and CO2 capture. The partnership will make it possible to share their respective skills, research and development capabilities. Also shared analysis of future regulations, as well as efforts to raise general awareness of the benefits of bioGNL and synthetic methane.
A first project for the production of liquefied biomethane for shipping has already been started by both groups in the port of Marseille, in partnership with Métropole Aix-Marseille-Provence, which manages the collection of organic waste, and TotalEnergies. The CMA CGM Group currently has 20 ships equipped with dual-fuel engines and running on LNG which will reach 44 by the end of 2024, which can already use bioGNL. A first experience has already been made.
According to the note released by the two companies, biomethane can reduce greenhouse gas emissions by 67% compared to VLSFO (Very Low Sulfur Fuel Oil) over the entire life cycle of the marine LNG industrial chain. Synthetic methane, meanwhile, will eliminate the vast majority of greenhouse gas emissions. CMA CGM reports an overall reduction in the Group's carbon emissions of 4% in 2020, after a reduction of 6% in 2019. The Group has reduced its carbon emissions per container-kilometer by 49% since 2008.
In the photo, the first bioGNL refueling carried out by Total's Gas Agility tanker for CMA CGM's 23,000 TEU container ship Jacques Saade in November 2020 in the Port of Rotterdam. It was also the largest single supply of LNG ever made, for approximately 17,300 cubic meters of LNG, 13% of which was bioGNL.