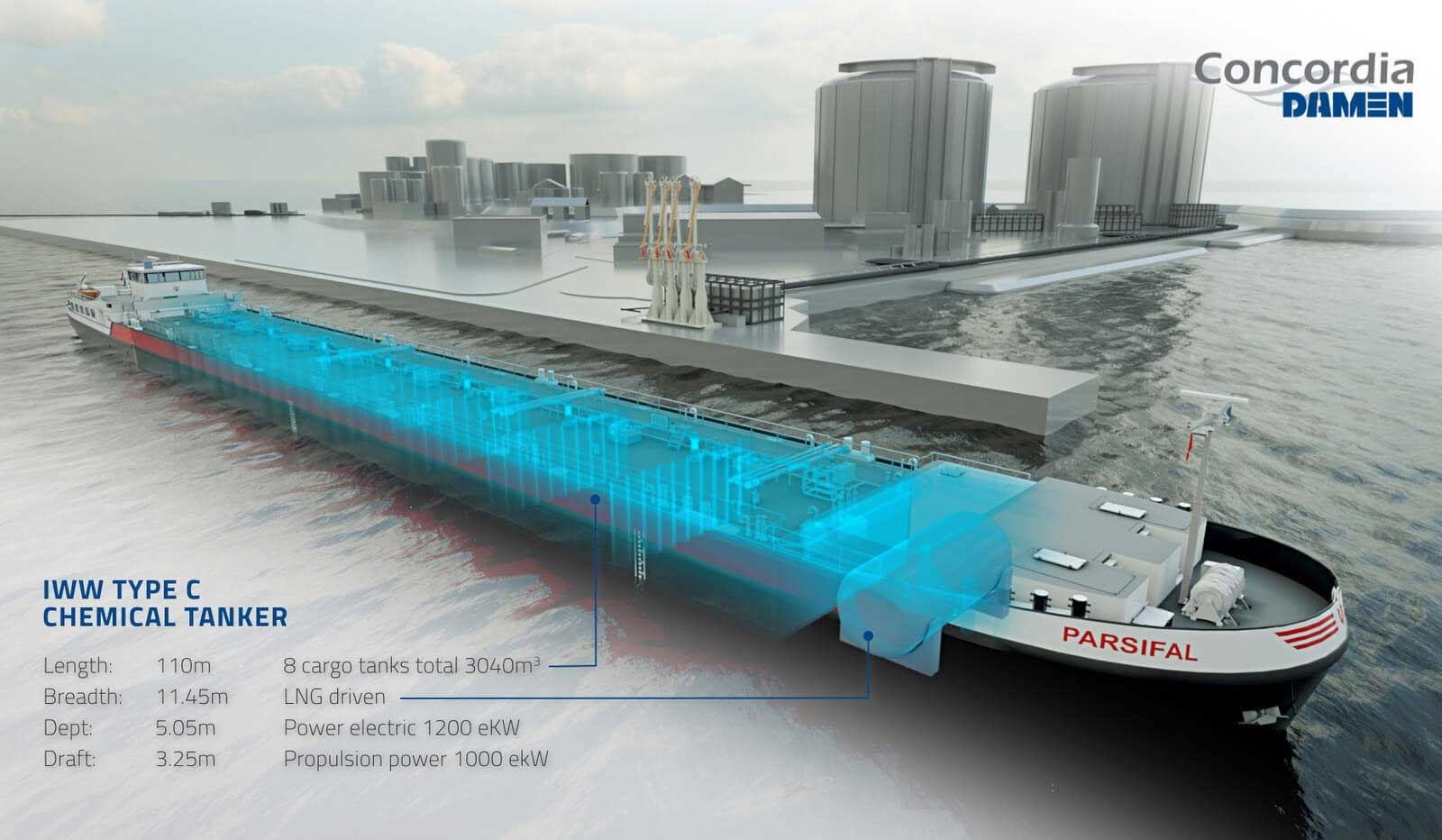 The Dutch Concordia Damen shipyard has signed a contract with Shell to build 40 tanker barges for the transport of petroleum products on European inland waterways, which equipped with a dual-fuel engine, will run on LNG for most of their voyages.
Chartered by Shell, but operated by VT Group / Marlow, the 110m long and 11.5m wide vessels will be LNG propelled and will have a very low draft - 3.25m - to maximize their carrying capacity ( approximately 3,000 cubic meters) on the Dutch, Belgian and German river networks.
This new generation of "freshwater tankers", called Parsifal, will mainly transport mineral oils between Antwerp, Amsterdam, Rotterdam and the Rhine network.
Construction of the first barge is expected to begin before the end of the year and delivery of the first unit is expected to take place in November 2021. Thereafter, the shipyard will deliver one ship each month, until December 2024.
With this order, Shell confirmed its clear preference for the development of an LNG fleet in order to meet the decarbonisation objectives of maritime transport in Europe.
Source: Rivieramm