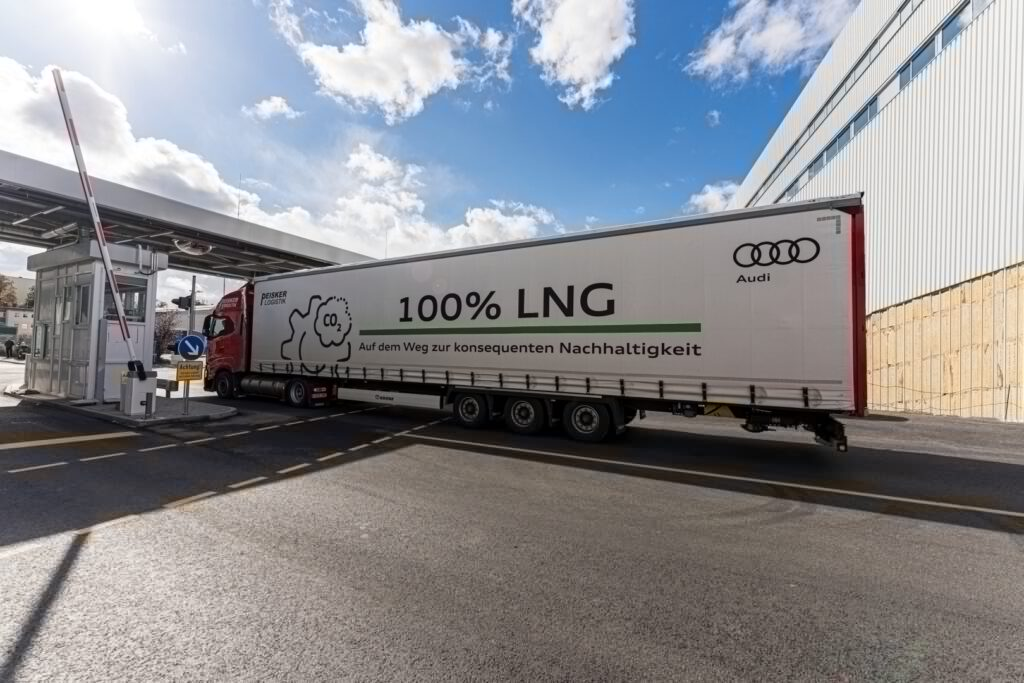 AUDI Logistics has announced the use of two new LNG trucks at its logistics center in Neckarsulm, to refuel parts of the Audi A6 and A7 models, thanks to the collaboration with the transport and logistics company Timelog E.K. Transport Logistik by Alexander Graefe. A third LNG truck will be added to the fleet by the end of the year.
LNG trucks have already been used successfully at the Audi factory in Brussels since 2018, and LNG as a fuel is an alternative that has further potential in the fully biological version (BioLNG), which will save 90% of CO2 in transport compared to diesel engines.
"With the planned comprehensive use of alternative technologies such as LNG trucks, we are pursuing a climate-friendly solution for our logistics transport in line with our cross-site environmental program Mission:Zero. We are thereby laying a further building block for achieving our CO2 goals", said Achim Diehlmann, head of Environmental Protection at the Neckarsulm site.
Source: Offshore-energy