PROGRAM
---
---
11 October 2023
09:30 - 12:30
| Blue room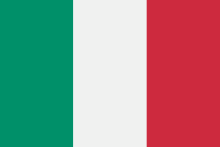 Opening conference - ENERGY TRANSITION. WHERE ARE WE?
to follow,
THE PATH OF THE INDUSTRIAL CHAIN TOWARDS DECARBONIZATION - Round Table

organised by BFWE

The response of European Institutions and the Italian Government to climate change and the ongoing energy crisis is contained in the NRP: about 40% of the investments allocated are intended to identify and support solutions to reduce direct and indirect emissions, to protect the environment but also as a strategic choice at the business level. If ecological transition, decarbonisation and sustainability are the key words of the new agenda that unites institutions and private companies, not without doubts and problems is the path that the latter have to face, in order to translate the indications into practice, without being subjected to the change taking place. The Round Table will be an opportunity for discussion between representatives of the production chains of energy-hungry sectors, representatives of companies and associations of the fuel distribution sectors, and institutions.
decarbonization, energy, industry, chain
11 October 2023
11:30 - 12:30
| Law & Insurance Hub area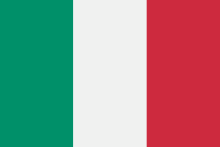 The effects of anti-fraud legislation on operations and management on domestic tax warehouses. Thoughts and proposals six years after L. 205/2017
by BFWE in collaboration with Assocostieri

The motor fuel distribution market has shown a steady increase, over time, of frauds mainly related to the systematic evasion of VAT and excise duties. Law No. 205/2017 (Budget Law 2018), in paragraphs 937-943 of Article 1, provided for a series of measures aimed at countering these evasive phenomena carried out precisely in connection with the release for consumption from a tax warehouse or the extraction from a registered recipient warehouse, as referred to in Articles 23 and 8 of Legislative Decree No. 504/1995 (Consolidated Law on Excise Duties), of motor fuels and other fuel or fuel products. Six years after its promulgation, the legislation under review continues to raise countless questions of interpretation and application, with particular reference to the exemptions set forth in paragraphs 940 and 941 concerning the release for consumption or extraction of products referred to in paragraph 937.
anti-fraud legislation, tax warehouse
11 October 2023
15:30 - 17:30
| Green room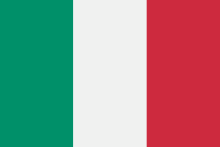 INFRASTRUCTURES AND TRANSITION FUELS: THE FUTURE OF LAND AND SEA TRANSPORT SECTORS - ROUND TABLE
by BFWE in collaboration with Assocostieri

Through a series of sectoral proposals, including the 'Fit for 55 Package' (FF55), the European Green Deal's ecological transition strategy imposed targets for the reduction of climate-changing emissions in order to achieve Net Zero by 2050. The great importance of the heavy transport sector in the emissions picture and its dependence on fossil fuels make it one of the cornerstones of the European strategy. The decarbonisation process requires repeated adaptations of the sector, structured in several stages, with the use of transition fuels that are 'ready to use', such as LPG, LNG and biofuels, taking centre stage. The rapid development of alternative fuels will be an enabling factor for the subsequent transition to hydrogen and e-fuels.
infrastructures, transition fuels, land transport, sea transport
11 October 2023
12 October 2023
17:30
| Innovation Hub room 1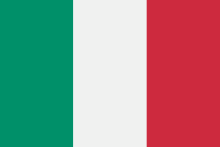 BFWE INNOVATION AWARD CEREMONY
by BFWE
award, innovation
12 October 2023
13 October 2023
10:00 - 11:30
| Innovation Hub room 1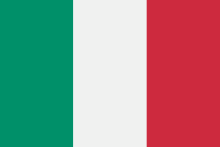 Port energy communities: a model for transition
by BFWE in collaboration with Assocostieri

Energy transition requires gradualness and sustainability. Among the decarbonisation solutions, renewables are a key part of the process and should be supported through deployment tools such as Energy Communities. Can Port Energy Communities contribute to the country's energy transition and sustainable growth within the national Renewable Energy Communities?
energy community, port, sustainability, transition
13 October 2023