---
Assocostieri
Via di Vigna Murata, 40
00143 - Roma (RM)
assocostieri@assocostieri.it
https://www.assocostieri.it/newsite/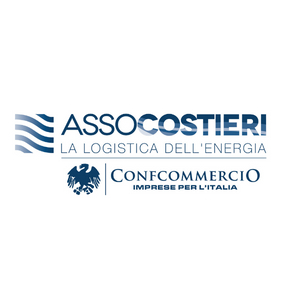 ---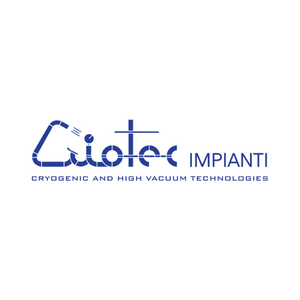 Criotec Impianti, an Italian SME specializing in cryogenic and high vacuum systems, offers a new system for the production of liquid biomethane obtained through the purification of biogas. The plant, which is fully automatic, can operate 24 hours a day for at least 340 days/year and allows not only the liquefaction of the methane present in the fed biogas, but also the separation and recovery, in liquid form of more than 85 percent of the CO2 produced. The company installed and started up the first methane upgrading and liquefaction plant in Italy with LCO2 recovery starting from agricultural waste (250 kg/h). The second one (360 Kg/h) was subsequently started up and the third one is in the start-up phase.
PRODUCT LIST
1 LNG ENGINEERING TECHNOLOGIES
---
Ecospray Technologies srl
Via Circonvallazione, 14
15050 - Alzano Scrivia (AL)
https://www.ecospray.eu


Ecospray started in 2005 as an engineering company. For 15 years we have made marine and industrial processes more sustainable with the cleaning and treatment of polluting emissions.

Today we offer a wide range of technological solutions, driven by the target of creating clean energy for a zero-emission Planet, for marine and land-based industries.

Ecospray operates globally offering a wide range of technologies, from air & gas cleaning and treatment (DeNOx, DeSOx, filtration, gas cooling & fogging, air & surface sanitization) to clean fuel and green power generation (biogas upgrading, CH4 & CO2 liquefaction, CCS, Lean Gas To Power, Fuel Cells). Starting from R&D and thanks to our 360° approach, Ecospray follows the clients along the entire value chain.
---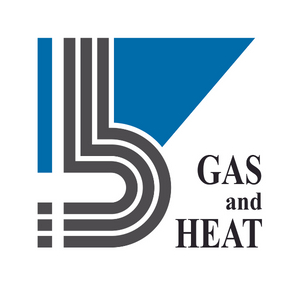 Gas and Heat is a company specialized in design, construction and integration of Liquefied Gas Handling Systems for both Marine and Onshore installations and for their flexible solution to transport LNG and ammonia.

We are Made in Italy not only in the design and manpower but also in the approach:

 

We are custom-oriented from the scratch to the realization and each of our projects are tailor-made for the client's needs.

 
PRODUCT LIST
1 LNG ENGINEERING TECHNOLOGIES
1.3 Large, medium and small cryogenic tanks, Isocontainers
1.4 Maritime planning and design
1.8 Road vehicles and small ships conversion and retrofitting
1.10 High efficiency combined maritime cogeneration cycles
1.11 Biogas-biomethane-bioLNG supply chain
2 LNG LOGISTIC CHAIN
2.2 Coastal, fluvial and inland depots
2.4 Ship to ship and truck to ship maritime refuelling operations
2.6 Tankers and fuel vessels
---
Geo Studio Engineering srl
Via don C. Gnocchi,5
37051 - Bovolone (VR)
https://www.geo-studio.it

Geo Studio Engineering Srl is an engineering company active since 1990 in Industrial and civil plants designe, in consulting companies regarding safety at work, food safety, staff training. For over 15 years it has been engaged, with growing interest, in the market of plants for the production of renewable energy, anticipating the times for what concerns the production of bio-methane from biogas refining by A.D.

In fact, since 2014, 4 years before the decree of 2 March 2018, it has worked on obtaining A.U. 387 for the construction of plants both in FORSU and in by-products throughout the national territory, obtaining numerous Authorizations to date.

The experience gained and the know-how acquired in recent years, have allowed Geo Studio to be able to propose today to interested investors over 40 projects of bio-methane plants, mainly oriented to the use of agricultural and agro-food by-products and the production of bio LNG.

The constant research and study of the best available technologies, today allow Geo studio to be able to propose projects for "turnkey" plants whose production and reliability characteristics are quietly guaranteed by partner suppliers at all levels, also making obsolete the concept of "economy of scale", which has until now represented a significant obstacle in the sizing of the plants.
---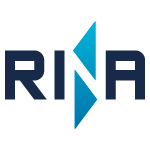 With 160 years of experience, RINA is a multinational company that helps clients build strong, successful businesses. Through a global network of more than 4.600 talented professionals operating in 70 countries, we support organizations across the entire lifecycle of their projects.

RINA provides hydrogen-based solutions across a wide range of industries and delivers expertise to all stakeholders to strengthen the value of their assets. We combine innovation, safety and sustainability to support companies along the entire value chain.
---

WEC Italy is the Italian National Committee of the World Energy Council, the most important international multi-energy and multi-stakeholder organization in the world.

The associative network is made up of companies, institutions, universities and research centers and energy sector professionals: a wide and expert community that offer a privileged observation point on national and international energy agenda and energy scenarios.

With a large range of activities (events, studies, courses, dissemination activities) WEC Italy promotes the debate about Energy Transition topics and goals.
---
Nessun espositore trovato.